SHARE THIS PAGE:
IWF Wrestling Training School
IWF Centre, Nutley, New Jersey
Professional Training in a Friendly & Safe Environment Since 1999
44 Home-Grown Talents Worked for WWE & NXT & TNA, 11 Full-Time!
---
DVD: IWF Pro Wrestling Training Seminars w/ WWE Legends
WWE Hall of Famer Tito Santana & WWE Legend Honky Tonk Man
2-Discs w/ 4 Hours of Classroom Instruction Filmed at IWF School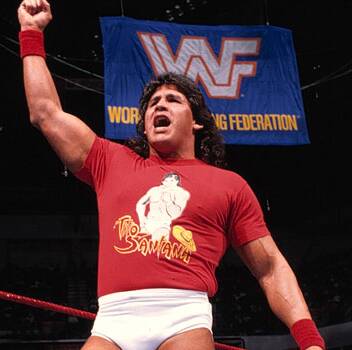 2-Disc DVD Set with 4-Hours of Classroom Instruction for only $39.99!
---
Testimonials & Endorsements:
"Kevin Knight does a great job of training future stars of sports-entertainment. To make it in professional wrestling today is tough because there are no more minor leagues...this is why what Kevin does is the future of the sport. Kevin has the best facility and methods for training I have seen...I wish I had this when I started."
-
Former WWE Champion John Bradshaw Layfield
"If you want the best school to become a professional wrestler, it's all about the IWF. From learning how to wrestle, from learning how to do interviews. There have been many wrestlers who have had the door opened for them in the WWE, why, because they know what they are doing in the IWF. They give you the time and the training that you need. The number 1 school is the IWF, and I am a part of the IWF. I guarantee you, the students do learn." -
WWE Hall of Famer Tito Santana
"IWF School continues to provide top-notch training necessary to become a successful professional wrestler. Desire comes from the heart and Kevin Knight is passionate about making sure these students are aware of the dedication you must possess…both mentally and physically…to work hard every day to improve in the ring as a performer." -
WWE Legend Honky Tonk Man
"IWF impresses me in many ways. Kevin Knight and everyone involved are constantly looking for ways to improve and help their students be the best. I enjoy doing clinics at IWF because I know the students are hungry and looking to better themselves. Kevin has taught these students the respect for the business and this is why I would recommend his people for extras and training partners for WWE Superstars." -
WWE Trainer Dr. Tom Prichard
"I've traveled all over the world countless times. I've been in every gymnasium and wrestling school...I've been everywhere. But now, I find the IWF and their training facility. Bar none, this is the finest training facility and wrestling camp that I have ever come across. A tremendous facility with all the potential to be world-class. I have attached myself to the Independent Wrestling Federation, to this facility, and to Kevin Knight, and I will make sure that we produce nothing but champions!" -
WWE Legend Young Stallion Jim Powers